SHAKESPEARE IN THE BAR
Shakespeare in the Bar is one part great actors. One part great plays. Hold the rehearsals. Stir.
Co-founded by Katherine Bourne and Dylan Key, Dallas' barely-rehearsed, boozy cult-classic SITB is led by Janielle Kastner, Katy Tye, Jeff Colangelo and Marcus Stimac. For ticketing information and show announcements, follow along on Facebook.
"Many were standing. Some were sitting on the fences. Phones were Instagramming, cheers were ringing out and tears were wiped away during the sweetest wedding scene I've ever seen on stage."
- Katy Lemieux, Dallas Observer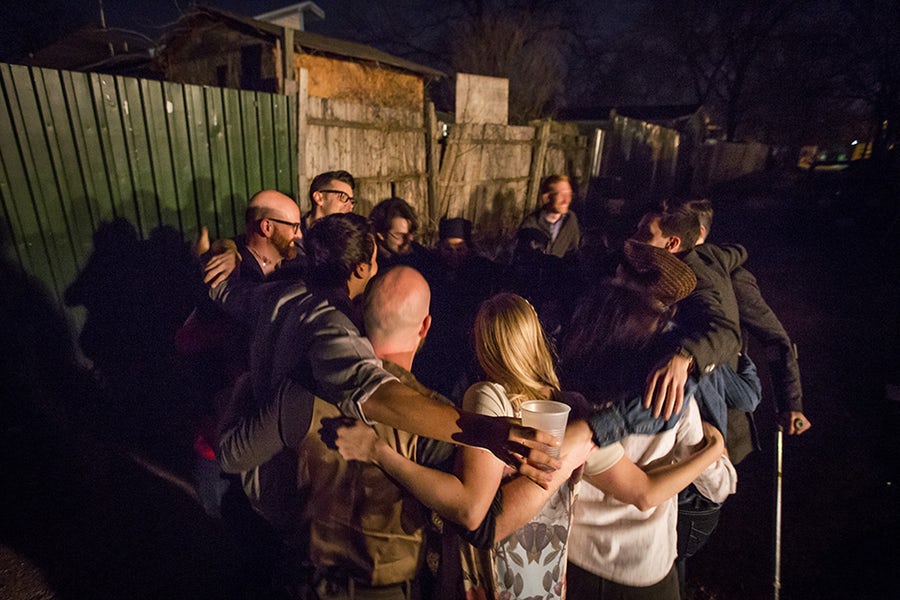 MOVIES THAT SHOULD BE MUSICALS
Movies That Should be Musicals gives the Broadway treatment to your favorite films. Brigham Mosley writes and stars in a dazzling-ish, caberet-esque drag production which, directed by Janielle Kastner, surrounds Mosley with professional dancers and musicians who've devised and choreographed original musical numbers around Mosley's irreverent and endearing adoration of earnest 90's cinema.